I'm just a CEO of a young company founded for 6 months with great energy who wants to contribute to society and make life more positive.
Although there is a bit of achievement, but compared to older entrepreneurs, I just feel small and honored.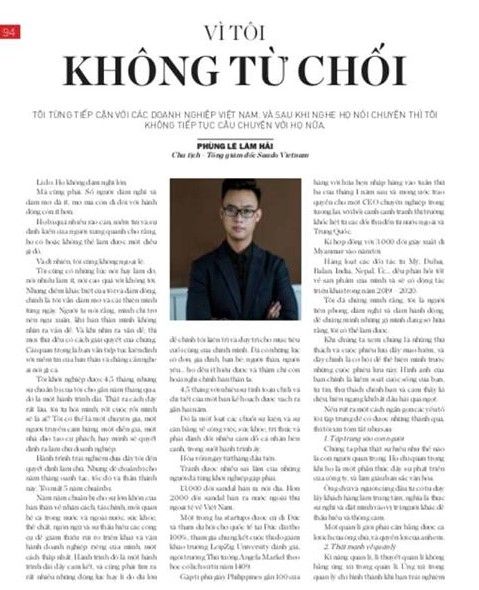 I still have a lot to learn.
I was able to experience early, so I was fortunate to realize my passion.
At least I took enough time to find our if I wanted a career as an employee, an expert, an owner or an investor in the future.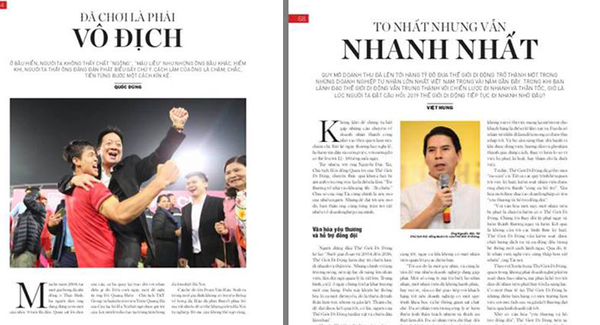 Characters that influence vision, motivated by a passion
Bright characters in the profession
In the past, I really wanted a mentor to guide me, a person who is not only talented, experienced but also the one I will always follow and respect because of his/her personalities, however mature I become, that person will still be the person I respect the most. I ended up having so many mentors, but I couldn't find that supreme teacher.
I realize, if you are a normal employee, choose a good boss, if you are a good employee, find someone with vision and personality, if you are a person with vision, it's best that you become the boss.
And so I rose up to be my own boss, it's destiny.
And in fact, the process to find out what suits me was based on predestination, experience, knowledge, or big enough lessons drawn during this whole journey:
- I do things that other people don't do.
They think the strategy is not necessary, but I studied it well enough to apply it to myself and my business.
- Experience non-stop, and don't stop or be satisfied with yourself everytime you reach a milestone.
- There are times when the old business was facing difficulties, the employees did not earn enough to live, I remained with them until they regained full benefits before I left because of the inappropriate managing of the project leader. There was spring when I was coming home for Tet, a friend me and asked to borrow money, I rushed to find the ATM to quickly send money to him because I know he really needed it so his family could have a better Tet.
Generally, it is not for granted that I have people devoted to the business, it is not something you naturally have, but it is achieved by the way I treated them in the past: strict, but fair, never abandoning or isolating them to realize my personal goals. All are straight and win-win.
The time that SAADO Vietnam was born was when I achieved two things: people and timing.
And of course, the costly lessons from the past that others could hardly have: Knowing, being exposed to hardship, living below standard, standing on the edge of losing credit and reputation, and sometimes couldn't put my head up, all of which are difficult to put into words with a line or two written above.
And I'm proud of that.
My role is different now.

In the past, I lacked experience and often have a soft spot for other people. But at some point, balancing between the interests of investors/co-founders and the interests of employees is what a professional manager must do.

Thank you, Yen Truong Kim, for always remembering me.
Please support the spring newspaper edition.
Ps: I'm just a small executive officer with 30 people. Hihi
Let's try together because you know Saado is having a tough CEO like you. Kaka

The article is about global vision.
President - General Director of Saado Vietnam